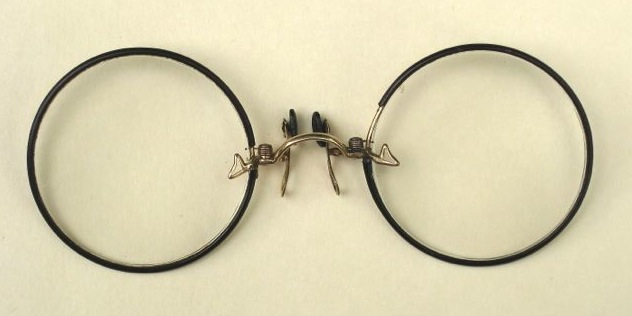 Round eye plastic rimmed gold metal pince nez
Category:
Spectacles and lenses
Time Period:
1900 to 1939
Description Of Item:
Round eye gold metal pince-nez with dark brown plastic rim covering. Finger piece pad bridge. Indecipherable markings on back of bridge. Glazed with flat glass lenses approx +3.50 D R and L.
How Acquired:
Donated by John Dascoli, Property Manager, Australian College of Optometry
Condition:
Good. Small loss of plastic on left rim
Location:
Archive Office. Spectacles cabinet Drawer 13