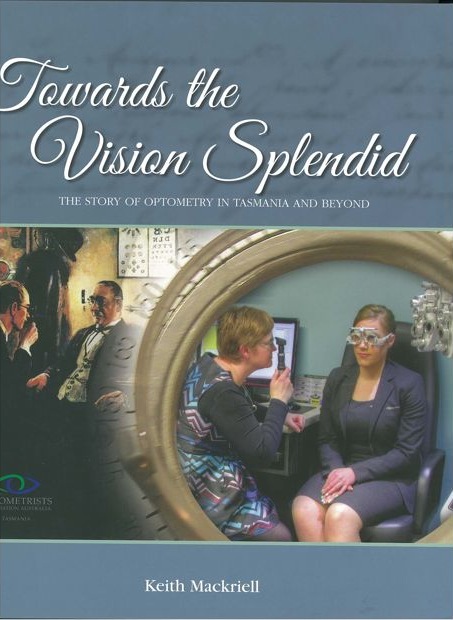 Towards the vision splendid. The story of optometry in Tasmania and beyond
Sub-Category:
Hewett collection
Year Of Publication/Manufacture:
2013
Place Of Publication/Manufacture:
Hobart
Publisher/Manufacturer:
Optometrists Association Tasmanian Division
Description Of Item:
Colour illustrated hard cover, 220 x 260 mm, with dust cover similarly colour illustrated, 110 pages including an index, 5 appendices and a short bibliography, illustrated in black and white through text.
Historical Significance:
The author was the part-time (20 hours a week) CEO of the Tasmanian Division of the Optometrists Association Australia from 1995 to 2006. He gives an account of optometry in Tasmania from the formation of an association and the passage of the first Opticians Act in Australia in the Tasmanian parliament in 1913 to the present day. It also covers some of the events on the mainland of Australia but from the perspective of Tasmania. It has short biographies of the leading optometrists in the State over the years and several photographs of interest including a reproduction of a presentation photograph of the first 16 Australian optometrists to be registered.
How Acquired:
Purchased by Kett Museum
Location:
Nathan Library. Hewett collection