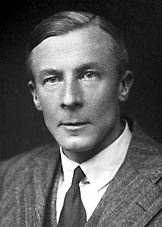 The basis of sensation: the action of the sense organs.
Sub-Category:
Book of historical note
Author:
ADRIAN Edgar Douglas (Baron)
Year Of Publication/Manufacture:
1964
Edition:
1st Edition reprinted
Time Period:
1940 to 1999
Place Of Publication/Manufacture:
New York
Publisher/Manufacturer:
Hafner Publishing Company
Description Of Item:
Original red cloth cover, 122 pages, 31 figures in text. VCO library stamp. This is a reprint of the first edition of 1928.
Historical Significance:
Edgar Douglas Adrian, 1st Baron Adrian OM PRS (1889-1977) was a British electrophysiologist and recipient of the 1932 Nobel Prize for Physiology, won jointly with Sir Charles Sherrington for work on the function of neurons. He was the son of Sir Alfred Adrian, CB KC, legal adviser to the British Local Government Board. He was educated at Westminster School, London, and Trinity College, Cambridge, where he studied physiology and other Natural Sciences graduating in 1911. He was elected to a Fellowship of Trinity in 1913 for his investigation of the ?all or none? principle in nerve. He then studied medicine, doing his clinical work at St. Bartholomew's Hospital, London, graduating in 1915. He worked on clinical neurology and then returned to Cambridge in 1919, to lecture and research on the nervous system. He was made Fellow of the Royal Society in 1923. The results of Adrian's brilliant researches on the electrophysiology of the brain and nervous system were published in numerous scientific papers and in his three books, The Basis of Sensation (1928), The Mechanism of Nervous Action (1932) and The Physical Basis of Perception (1947). He was awarded the Order of Merit in 1942 and in 1955 was created Baron Adrian, of Cambridge in the County of Cambridge.
How Acquired:
Ex Nathan Library
Location:
Archive room. East wall. Books of historical note