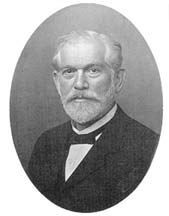 Sub-Category:
Hewett collection
Author:
HIRSCHBERG Julius
Year Of Publication/Manufacture:
1982-2003
Time Period:
1940 to 1999
Place Of Publication/Manufacture:
Bonn and Ostend
Publisher/Manufacturer:
Verlag J P Wayenborgh
Description Of Item:
Eleven volumes (some in several parts), white printed wrappers. Vol 1 Antiquity (1982). Vol 2 The Middle Ages 16th and 17th C (1985. Vol 3 and 4 The Renaissance of Ophthalmology in the 18th C (1984. Vol 5 The Renaissance of Ophthalmology in the 18th C (Part III) and the first half of the 19th C (Part I) (1985). Vol 6 to 8a and 8b The first half of the 19th C (1986, 87, 88). Vol 9 & 10 19th C (1990 and 1991). Vol 11 Parts 1 a, b, c The reform of ophthalmology (1992). Vol 11 Part 2. Optical instruments. Postage stamps (1986). Vol 11 Part 3 a The history of contact lenses Robert Heitz) (2003). Vol 11 Part 3 b Keratoconus. Early contact lenses. Vol 11 Part d 20th C German speaking countries (1994)
Historical Significance:
Julius Hirschberg (1843-1925) was a prominent German ophthalmologist, most famous for this monumental history of ophthalmology (see Amer J Opthal 1981; 91: 664-676) but he also devised the Hirschberg test for measuring strabismus and was the first to use the electromagnet to remove metallic foreign bodies from the eye. Hirschberg wrote the series Geschichte der Augenheikunde (History of Ophthalmology) from 1899 to 1918 and is considered by some to be one of his greatest achievements. The volumes in the Hewett collection are English translations by Frederich C Blodi to which have been added the volumes on Instruments, postage stamps and history of contact lenses by other authors.
How Acquired:
Purchased by Nathan Library
Location:
Nathan Library. Hewett collection