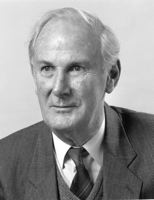 The world through blunted sight
Sub-Category:
Hewett collection
Author:
TREVOR -ROPER Patrick
Year Of Publication/Manufacture:
1997
Time Period:
1940 to 1999
Place Of Publication/Manufacture:
London
Publisher/Manufacturer:
Souvenir Press Ltd
Description Of Item:
Paperback, 207 pages, copiously illustrated with colour and black and white illustrations. An appendix of notes, bibliography and index
Historical Significance:
This book was originally published in 1970. It is a well known work on art and defective sight. It discusses the effect of myopia, colour blindness and cataract on art. Patrick Trevor-Roper (1916 - 2004) was a prominent British ophthalmologist. He was also a pioneer gay rights activist, was one of the first people in the United Kingdom to "come out" as openly gay, and played a leading role in the campaign to repeal the UK's anti-gay laws. In 1955 Trevor-Roper agreed to appear as a witness before the Wolfenden Committee, which had been appointed by the British government to investigate (among other things) whether male homosexuality should remain a crime. He was one of only three men who could be found to appear as openly-gay witnesses before the Committee. He is probably best known for this book 'The World Through Blunted Sight', which argues that the proportions, perspectives, and palette of many famous painters was related to eyesight conditions such as short sight, astigmatism, glaucoma, and cataract. See his obituary BMJ 2004;328:1137 (8 May), doi:10.1136/bmj.328.7448.1137.
How Acquired:
Donated by Pamela Sutton, member of the College and honorary archivist
Location:
Nathan Library. Hewett collection