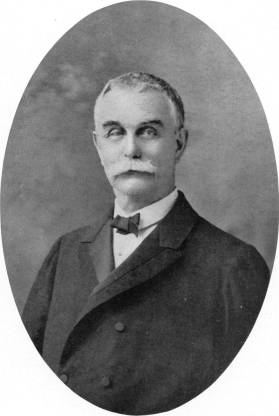 Color-blindness : its dangers and its detection
Sub-Category:
Significant book (Aitken collection)
Year Of Publication/Manufacture:
1883
Place Of Publication/Manufacture:
Boston
Publisher/Manufacturer:
Houghton, Milflin and Co
Description Of Item:
Original cloth coloured red, green and blue, 334 pages. Coloured frontispiece illustrating Holmgren's colour test chart
Historical Significance:
This is an early book on abnormal colour vision and one of the first to draw attention to the dangers of abnormal colour vision in rail and sea transport. The first to do this was Edinburgh Chemistry Professor George Wilson in 1855 and Swedish Professor of Ophthahlmology Holmgren did much to make the dangers widerly known in the 1870s. Benjamin Joy Jeffries (1833-1915) was a well known ophthalmologist practising in Boston USA and something of a popular writer. He also wrote Our Eyes And Our Industries (1883), Color Names, Color Blindness, And The Education Of The Color Sense In Our Schools (1882) and Diseases Of The Skin: The Recent Advances In Their Pathology And Treatment. See Jeffries obituary at Trans Am Ophthalmol Soc. 1916; 14(Pt 2): 426.2-429. See also Jennings JE Color-Vision and Color-Blindness: A Practical Manual for Railroad Surgeons(1905) Cat No 66 and Edridge-Green Colour blindness and colour perception (1891) Cat No 51 for other early accounts of this subject. See Vingrys, A J and Cole, B L (1986) Origins of colour vision standards within the transport industry Ophthal Physiol Opt 6, 369-374 for a history of emerging awarness of the dangers of colour blindness in transport.
How Acquired:
Purchased by Kett Museum (Abe books for $90)
Location:
Nathan Library. Aitken collection