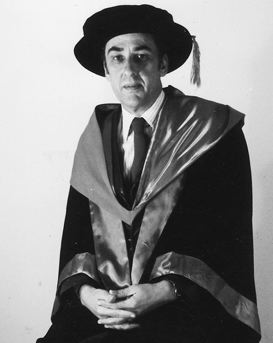 Report on overseas activities July 1958 to June 1959
Sub-Category:
Minutes, meeting papers
Year Of Publication/Manufacture:
July 1959
Time Period:
1940 to 1999
Place Of Publication/Manufacture:
Melbourne
Description Of Item:
Grey card cover quarto sized binder, about 100 unpaginated pages of carbon copy typescript with tables, maps and clippings of newspaper advertisements for optometric services.
Historical Significance:
Barry Cole (then with the qualifications BSc LOSc) was the first full-time lecturer appointed by the Australian College of Optometry. He took up that appointment in July 1958 having spent 12 months overseas. In the first and middle part of this period he visited optometry schools and institutions in London and Germany. When he was appointed the College Council asked him to return via the United States to visit some of the optometry schools in that country. During that tour, that was meant to be two or three weeks, he was was offered a short-term position in the school of optometry at the Indiana University and with the permission of the Council taught for a semester at that school before returning to Australia. This report reflects his observations and opinions about optometry education, research and clinical practice in the UK, Germany and the USA as it was in the 1950s.
How Acquired:
Donated by Barry L Cole
Location:
Archive office. Pamphlet and ephemera filing cabinet. Drawer 3