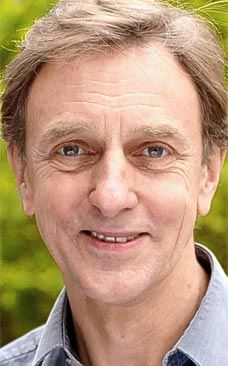 Sub-Category:
Hewett collection
Year Of Publication/Manufacture:
1977
Time Period:
1940 to 1999
Place Of Publication/Manufacture:
Cambridge UK
Publisher/Manufacturer:
Cambridge University Press
Description Of Item:
Colour illustrated paper back cover, 208 pages, including index and bibliography, numerous illustrations some in colour. The book records his Reith Lectures given in 1976. The Reith Lectures were established by the BBC in 1947 and are named in honour of Lord Reith, the founder of the BBC.
Historical Significance:
Colin Blakemore FRS (born 1944) is a British neurobiologist specializing in vision. He was formerly chief executive of the British Medical Research Council (MRC). He is best known to the public as a communicator of science but also as the target of a long-running animal-rights campaign. According to The Observer, he has been both "one of the most powerful scientists in the [UK]" and "a hate figure for the animal rights movement". He was passed over for a knighthhod because of his "controversial work on vivisection" See http://www.dailymail.co.uk/debate/columnists/article-505297/The-timid-honours-committee-gutless-government-shun-modern-hero.html. He was educated at King Henry VIII School in Coventry and then won a state scholarship to Corpus Christi College, Cambridge, England, where he gained a first-class degree in medical sciences, and then completed his doctoral studies at the University of California, Berkeley, USA as a Harkness Fellow. He returned to become a member of the faculty at Cambridge, before moving to the University of Oxford where he became Waynflete Professor of Physiology at the age of 35. At the time of writing this book he was Lecturer in Physiology at the University of Cambridge. His research has focused on vision, the early development of the brain and, more recently, conditions such as Huntington's and Alzheimer's disease. He has published nearly 250 peer-reviewed scientific papers and a number of books on these subjects He was director of the MRC Centre for Cognitive Neuroscience at Oxford for eight years.
How Acquired:
Donated by Barry L Cole
Location:
Nathan Library. Hewett collection