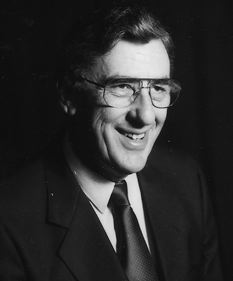 Professor B L Cole. Correspondence. Retirement and friction with Optometrists Association Victoria
Sub-Category:
Letter, notes, memos
Year Of Publication/Manufacture:
1999
Time Period:
1940 to 1999
Place Of Publication/Manufacture:
Melbourne
Description Of Item:
Foolscap size cream manila folder, 2 spring binder, containg letters to and from Barry Cole written in 1999.
Historical Significance:
These letters were written in the year that Professor Cole resigned (on March 31 1999). Some are letters of appreciation of his service. The most interesting is a letter from Barry Cole to the the President of OAA Vic Dic John Warren refusing the offer of life membership and giving the reasons why it is refused. It is an account of the friction between the College and the OAAVic Div that troubled Professor Cole for three decades and which hindered many of the developments of the College in that time.
How Acquired:
Donated by Barry L Cole
Location:
Archive office. Pamphlet and ephemera filing cabinet. Drawer 3