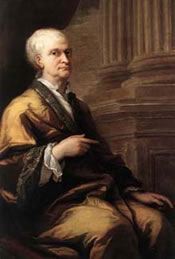 A compleat system of opticks in four books viz a popular, a mathematical, a mechanical, and a philosophical treatise, to which are added remarks upon the whole
Sub-Category:
Significant book (Aitken collection)
Year Of Publication/Manufacture:
1738
Time Period:
18th C and earlier
Place Of Publication/Manufacture:
Cambridge and London
Publisher/Manufacturer:
Cornelius Crownfield
Description Of Item:
Two volumes, 260 x 210 mm, leather bound with new spines. Dedication to Edward Walpole, Principal Secretary to the Duke of Devonshire, who was Lord-Lieutenant of Ireland. 83 plates. Vol 1 is 280 pages; vol 2 is 171 pages. There is an index and many fold out illustrations. There is an acknowledgement of the book and the author ('our trusty and well-beloved Robert Smith') by the command of King George II.
Historical Significance:
Robert Smith LLD (1689 - 1768) was professor of astronomy and experimental philosophy at Cambridge and Master of Mechanics to his Majesty George II (rgn 1727 - 1760). He was an English mathematician and music theorist. He also wrote Harmonics, or the Philosophy of Musical Sounds in 1749. He entered Trinity College, Cambridge, in 1708, becoming minor fellow in 1714, major fellow in 1715 and senior fellow in 1739 and was chosen Master in 1742. From 1716 to 1760 he was Plumian Professor of Astronomy. The sections on telescope design and fabrication were the most important English language manual for 18th century telescope makers and the book is the best document of its era for use by historians.
How Acquired:
Donated by Brian Flynn, College member
Condition:
Good. Some pages have dislodged from the spine binding
Location:
Nathan Library. Aitken collection