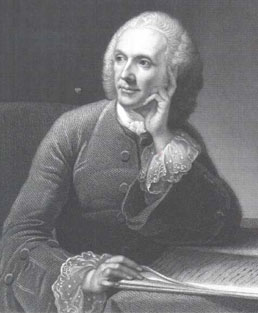 Medical observations and inquiries. An account of the effects of electricity in the amaurosis
Sub-Category:
Significant book (Aitken collection)
Author:
HEY ,William, communicated by HUNTER, William
Year Of Publication/Manufacture:
1771
Time Period:
18th C and earlier
Description Of Item:
Pamphlet of 28 pages, unbound and inserted in a pamphlet binder. It describes the successful treatment of 7 patients with recent onset blindness (amaurosis) by electro-therapy. The electro-therapy device is described as "the electrical machine" that was used by seating the patient on a stool with glass feet to draw "sparks from the eyes and parts surrounding the orbits" Picture is John Hunter
Historical Significance:
The account is given by Mr Hey, (1736-1819) a surgeon from Leeds, (see JAMA 1968; 206: 1299-1300.and http://www.whonamedit.com/doctor.cfm/1771.html), founder of the Medical Society and foundation President of the Phil Lit Soc Leeds. His name is given eponmously to several medical conditions. The paper is communicated by Dr Hunter FRS (1718-1783) who settled in London about 1746 and was party to the formation of a society of physicians modelled on the Edinburgh Medical Society. Between 1757 and 1784 this group, which never adopted an official name, published six volumes of transactions under the title Medical Observations and Inquiries of which this is one.
How Acquired:
Donated by Michael Aitken, honorary archivist
Location:
Nathan Library. Aitken collection