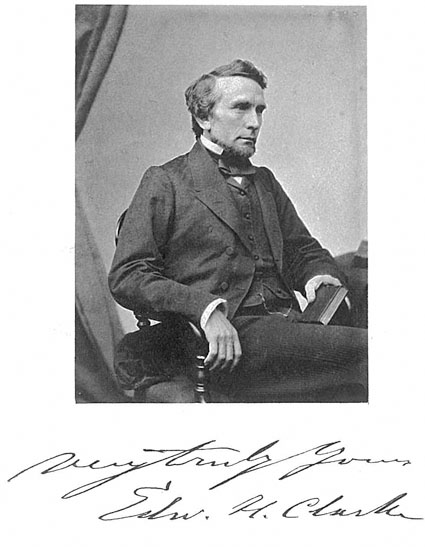 Vision: a study of false sight (Pseudopia)
Sub-Category:
Significant book (Aitken collection)
Year Of Publication/Manufacture:
1878
Place Of Publication/Manufacture:
Boston USA
Publisher/Manufacturer:
Houghton, Osgood and Company
Description Of Item:
8vo, original dark green cloth cover, frontispage portrait of author, 315 pages. Interesting pencil notes on dedication page. Preface by Oliver Wendell Holmes MD.
Historical Significance:
Edward Clarke MD (1820-1878), Professor of Materia Medica Massachusetts Medical College at Harvard University, is best known for his book 'Sex in Education; or, A Fair Chance for the Girls' published in 1873 in which Clarke takes up the discussion of the education of women and took the view that women are, by nature, ill-equipped to be included in education. Oliver Wendell Holmes, Sr. (1809 - 1894) who wrote the preface was a noted American physician, professor, lecturer, and author, often acknowledged as one of the best writers of the 19th century. He is considered a member of the Fireside Poets. His most famous prose works are the "Breakfast-Table" series, which began with 'The Autocrat of the Breakfast-Table' (1858). He is recognized as an important medical reformer. Clarke and Holmes were both on the staff of the Massachusetts Medical College at Harvard University in the 1860s. This book is about hallucinations and visions due to drugs, disease, emotions and other causes
Condition:
Good except breaking on front joint and spine extremities
Location:
Nathan Library. Aitken collection